Chee Chan Golf Resort opens with divine views of Buddha Mountain
Pattaya's new course beneath the 110-metre Buddha carving might help keep players serene on the green.
Golfers in search of higher inspiration could do no better than to venture to the new and luxurious Chee Chan Golf Resort in Pattaya, Thailand. The resort and stunning course, the latter of which was designed by acclaimed US specialist architects Golfplan, opened in December and lie at the foot of the local spiritual landmark, the 110-metre-tall Chee Chan Buddha.
Embedded content: https://www.facebook.com/cheechangolf/videos/vb.2437257153081676/2222353851129683/?type=2&theater
This huge gold-infilled carving in a limestone escarpment is visible from almost every point of the 90-hectare property – a key component of planning the course, according to Golfplan partner David Dale.
"We couldn't afford to miss that opportunity – to start golfers on their spiritual journey under the watchful eye of Siddhartha Gautama," says Dale, hinting that Buddha's teachings of the "Middle Way" serve as a good guide on the course's first tee.
Golfplan has considerable experience in designing courses in Thailand, their previous courses in the region including Panya Park, Panya Indra and Mountain Shadow – the latter located not far from the new Chee Chan, in Pattaya. The best course designs, says Dale, hew to local traditions.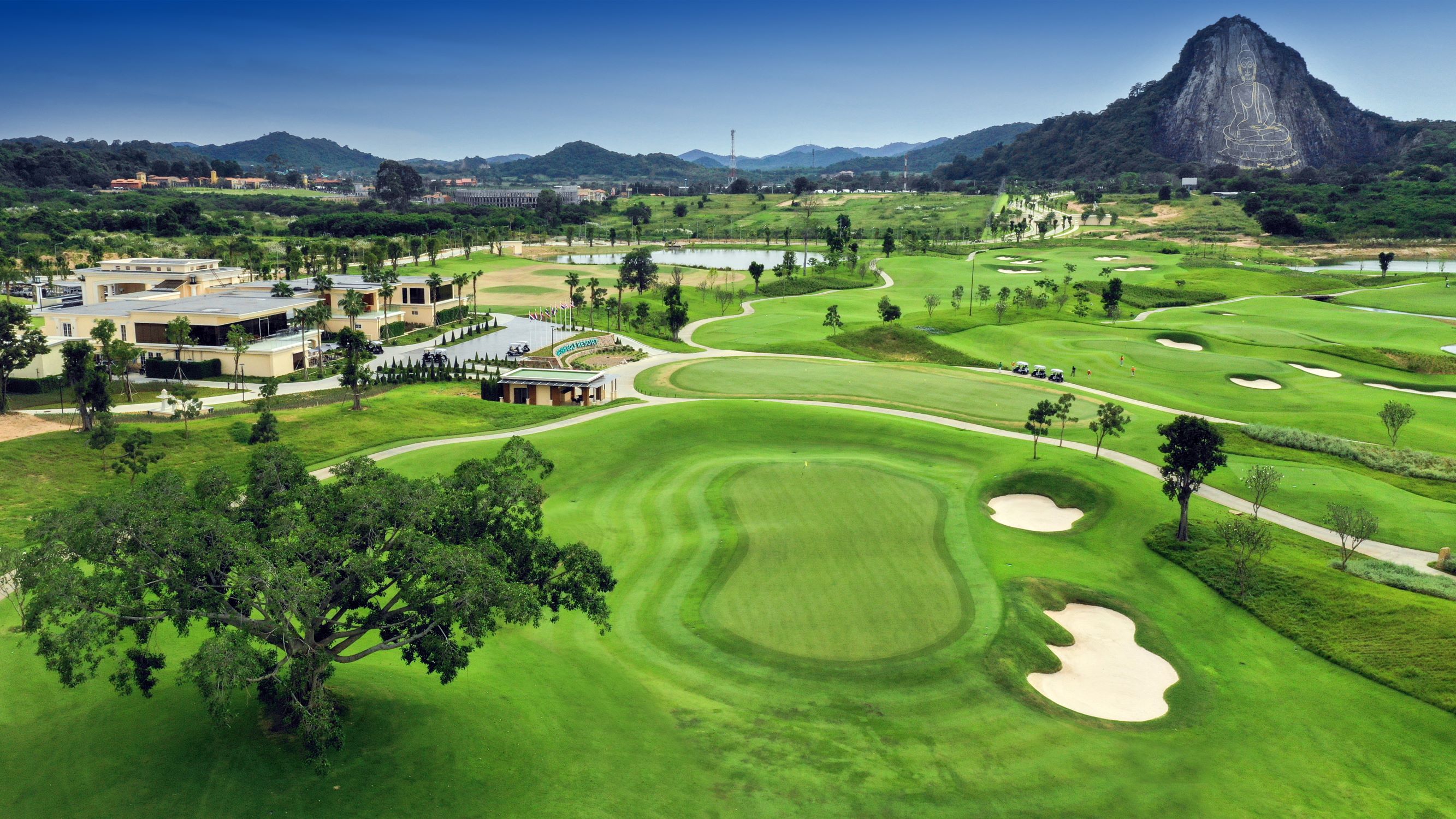 "At Chee Chan, the cultural aspect was ready-made and close by, but we accentuated the experience over and over again. By my count, holes 5, 6, 11, 14 and 17 all play toward Buddha Mountain – 11 and 17 afford golfers excellent views of a Buddhist temple nestled into a different hillside. The experience is unique precisely because it's so unique to Thai culture."
Subscribe to the Newsletter
Recommended for you
Set to open next year, the Son Bunyola Hotel is located on a UNESCO world heritage site.
The 169-room hotel will open in winter and features all the Langham brand signatures.