Richard Mille's Latest Is A Playful Throwback To Disco
The maison's new set of women's watches uses a colourful combination of stones.
Most associate Richard Mille with the masculine, highly technical sport watches. And while they wouldn't be wrong, the maison has made significant inroads with women's watches – with the help of creative director Cécile Guenat – whose jewellery training imbues the firm's women's collection with a dynamic, modern, feminine energy.
Guenat's most memorable creation to date was the candy-hued 2019 Bonbons, decorated in fruits, sweets and other confections. This year, Guenat takes us on a whirlwind journey back in time to the disco era.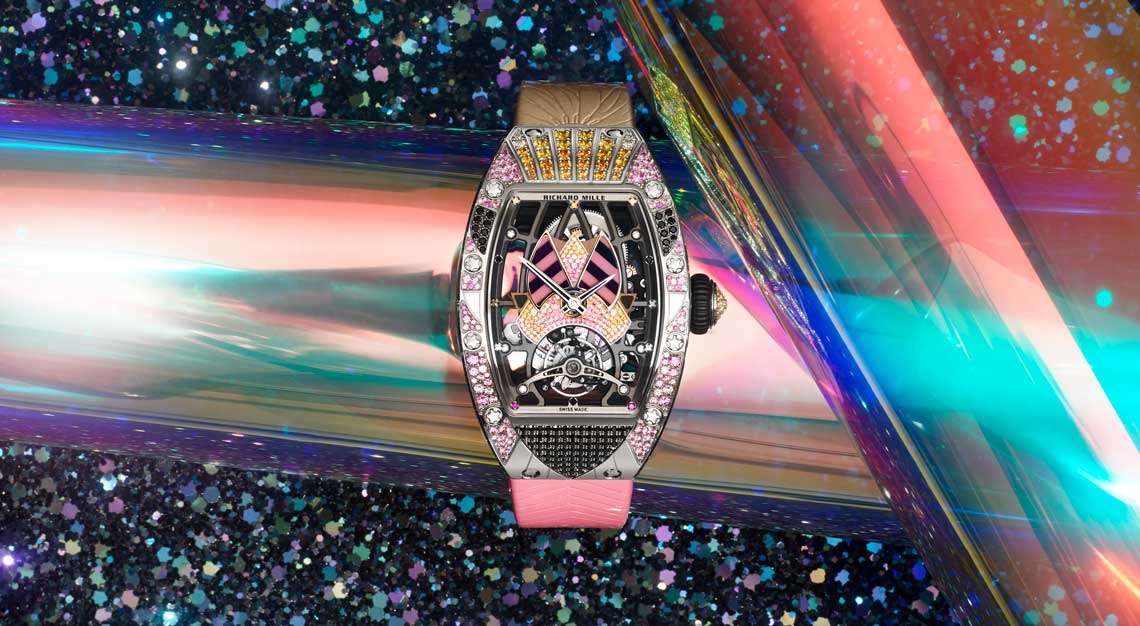 The new Talisman collection comprises 10 different limited edition watches of seven pieces each
The RM71-02 Automatic Tourbillon Talisman is a capsule collection of 10 watches – each limited to seven pieces – that are technically the same at heart, but not without unique aesthetic variations. The continuation of the RM71-01 launched in 2018 strays away from the predominantly monochromatic design to the latest releases which are all about colour, light and movement.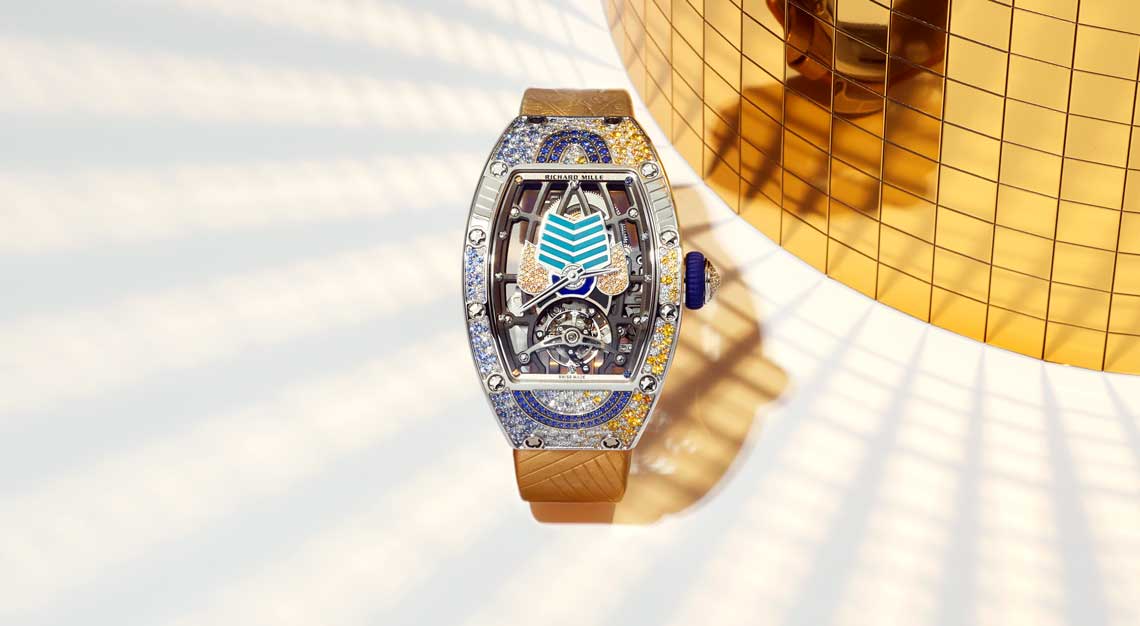 The pieces remind us of the 1970s disco era; recall the theatrical decor of Studio 54
"I [was] immediately drawn to a very specific cultural era for inspiration very early on in the process; I was in a Studio 54 state of mind—listening to disco, funk and R&B. This collection is so different from anything we'd done before, even if we had used some coloured stones in previous watches. The Bonbon collection helped us introduce this colourful and fun aesthetic to our audiences, and we decided to continue in that way," says creative director Cécile Guenat.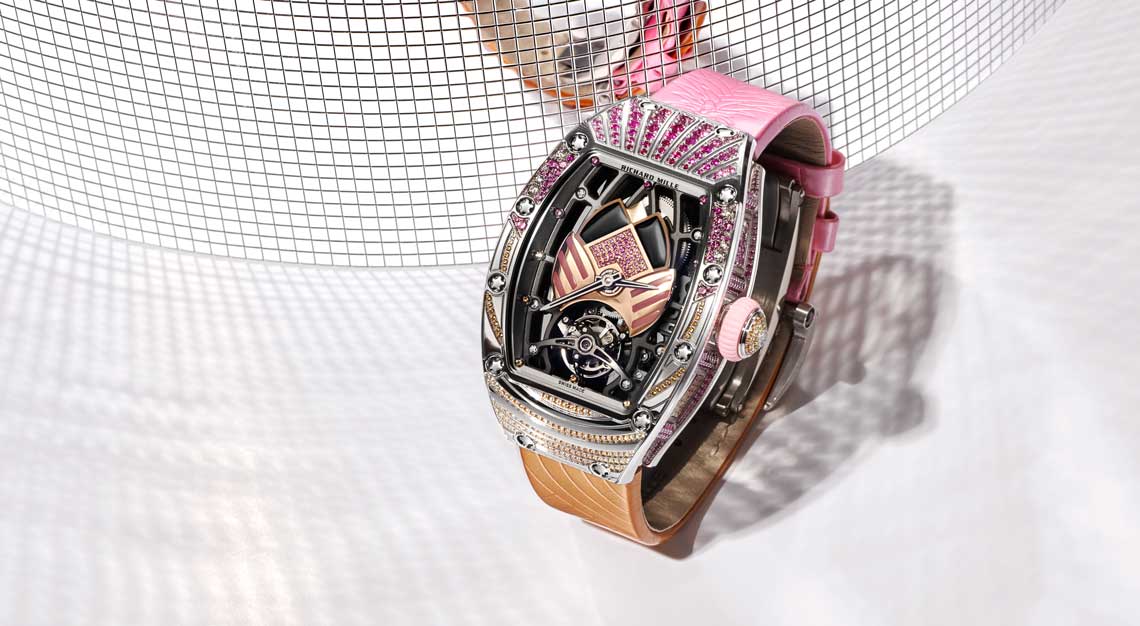 Wild colours and bold textures reflect the individualism of the era
The watches have also been individually christened, reflecting more of the 70s vibe with names like Gloria, Jessica, Diana, Grace, Donna and studded with a wide array of precious and semi-precious stones. The watches all feature different engraving and setting patterns and they're also paired with bold colourful straps, some of them purposely mismatched to evoke the unapologetic individualism of the era.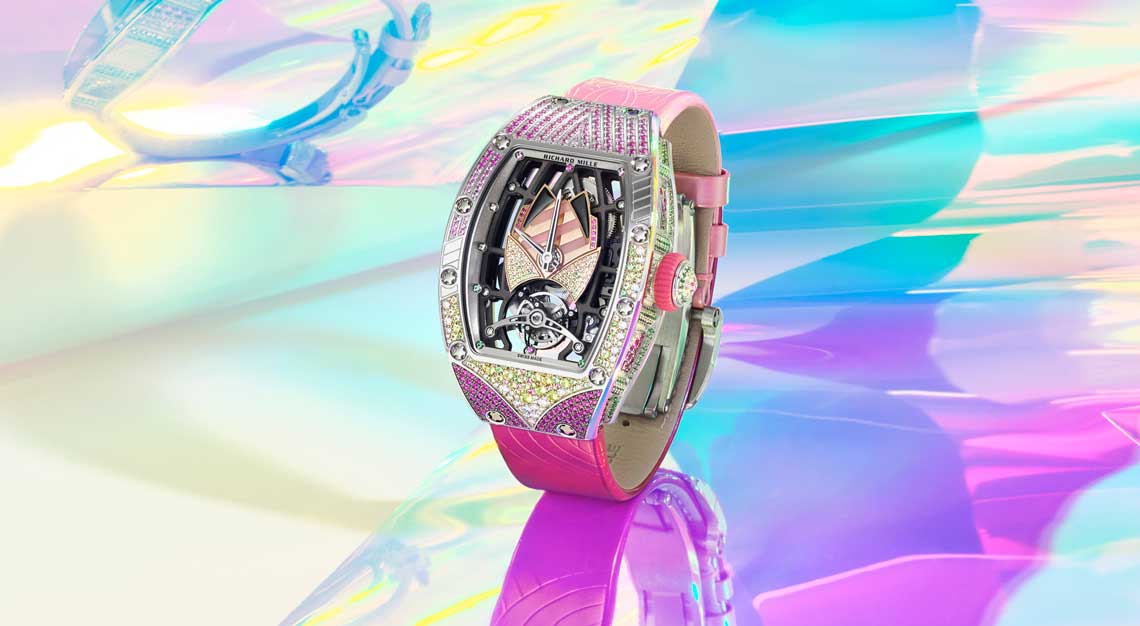 A supreme work of craftsmanship, more than six months were needed to validate the stones' positioning
Giving the pieces added character is the symbolism behind the centre stones. Hematite for instance represents strength, and malachite for inner balance, and lapis lazuli for vision. Then there's sugilite for protection and pink opal for healing… It's like having your personal talisman on the wrist but worn in a most rebellious fashion – and knowing the team at Richard Mille, they wouldn't have it any other way.
Subscribe to the Newsletter
Recommended for you
Including an insane double tourbillon.
The Swiss manufacture brings pieces of the Louvre to the wrist.